I have a discount. How can I use it?
If you have a discount, you need to add it to your account for it to apply to your next journey.
Via the app:
Open the menu by tapping on your profile picture in the top left corner.
Tap on "Promotions"
Tap on "My discounts"
Tap on "Add" (iOS) or '+' for Android and enter your discount code.
If the discount code is valid, it will automatically apply to your next journey.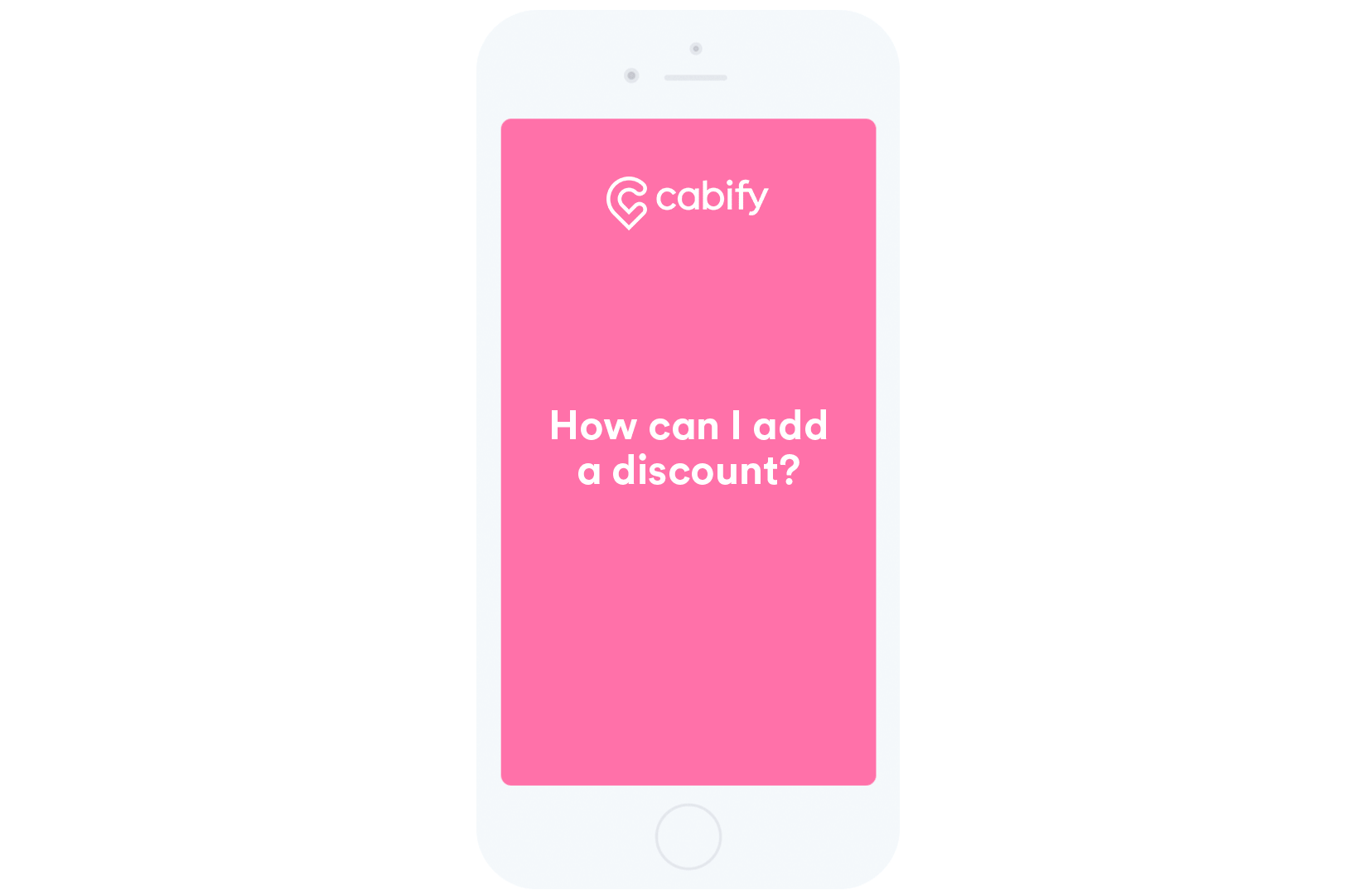 Please note:
The price you see before ordering a journey will not include any discount you have active. But don't worry, as long as it's valid for the type of journey you're making, it will be applied when you are charged.
If you've entered an invitation code in order to receive free Cabify credit, remember that you need to add a valid payment method in order for the credit to appear in your balance.
Credit expires after three months after entering your account (two months in Brazil).