How can I pay in cash?
Users in selected cities can choose to pay in cash by changing their selected payment method in the app.
To be able to pay for journeys in cash, follow these steps:
Make sure you're using the latest version of the app
Open it and open the menu by pressing your photo icon in the top left corner
Select 'Payment methods' and add a new one by pressing the + sign
Select 'Cash'
Enter your ID or passport number, depending on your country's requirements.*
Send us a quick picture of it.
We'll verify your identity and you'll be ready to use cash!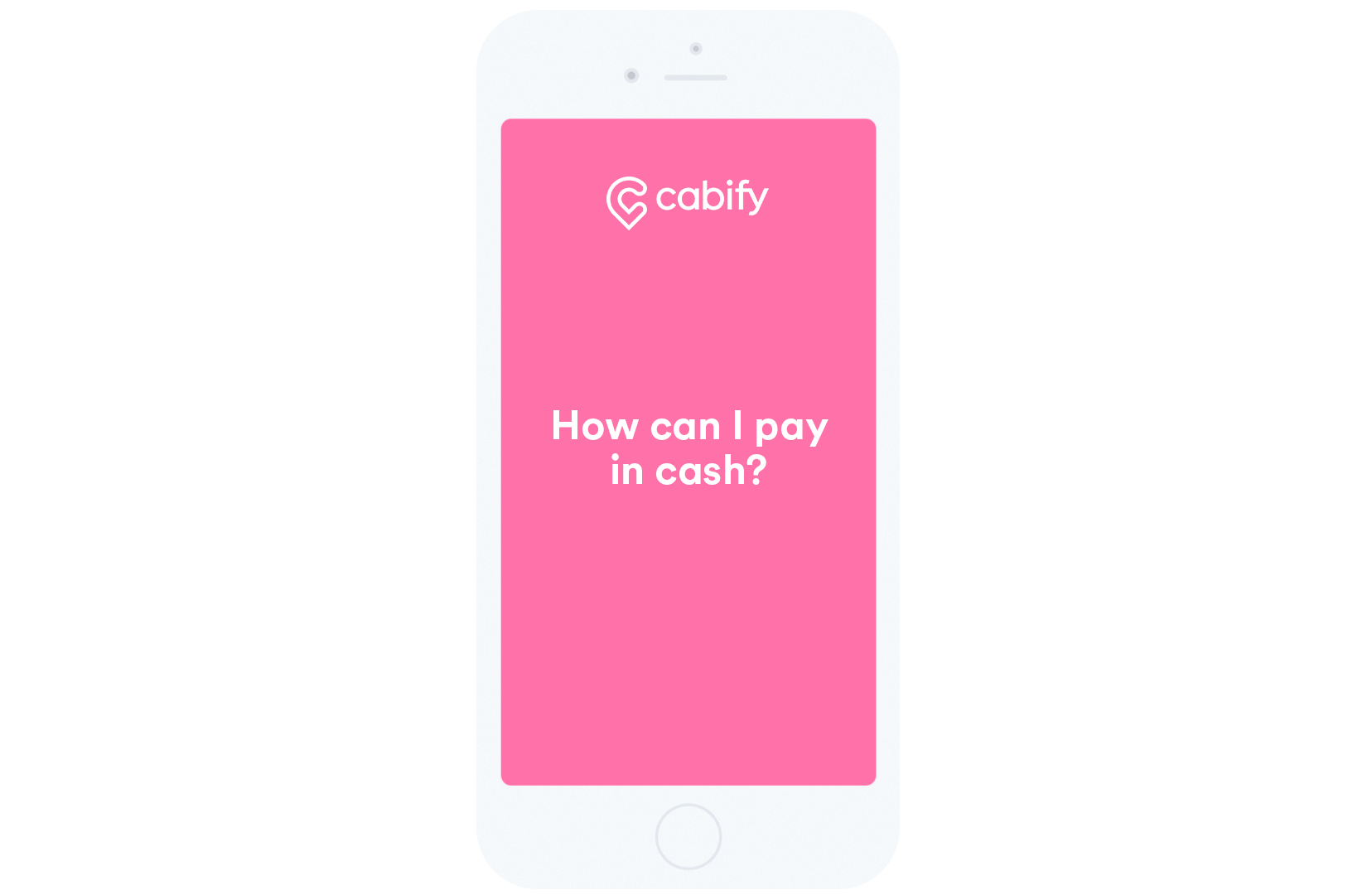 From now on, you'll pay for all your Cabify journeys at the end of the trip. Check the app at the end of your journey to see the final price. Our drivers don't carry large amounts of money so please try to have near enough the right amount of change.
If you want to go back to an alternative payment method such as credit card, debit card or PayPal, just repeat the steps above and choose your preferred method.
Additional regional information
Peru: Enter the 8 digits of your DNI and take a photo of the document.
Chile: Enter your 9 digit RUT number and take a photo of your document.
Colombia, Ecuador: Enter your document number and take a photograph of it.
Mexico: Enter the Clave del Elector and take a photo of your INE, or enter your passport number and take a photo of it.
Cities that accept cash payment: Barranquilla, Cali, Medellín, Bogotá, Lima, Mexico City, Guadalajara, Guayaquil, Santiago de Chile, Valparaiso, Concepción, Santo Domingo, Panama City,  Alicante, Valencia, Sevilla, La Coruña and Madrid.