Can I receive my invoices via email?
Yes, all users that enter their or their business's financial details can receive invoices via email.
Go to cabify.com and log in to your account.
Select ´Billing' from the menu
Click on the 'Invoices' tab
Click 'Begin' and fill in your company's financial details
From now on you will start to receive invoices.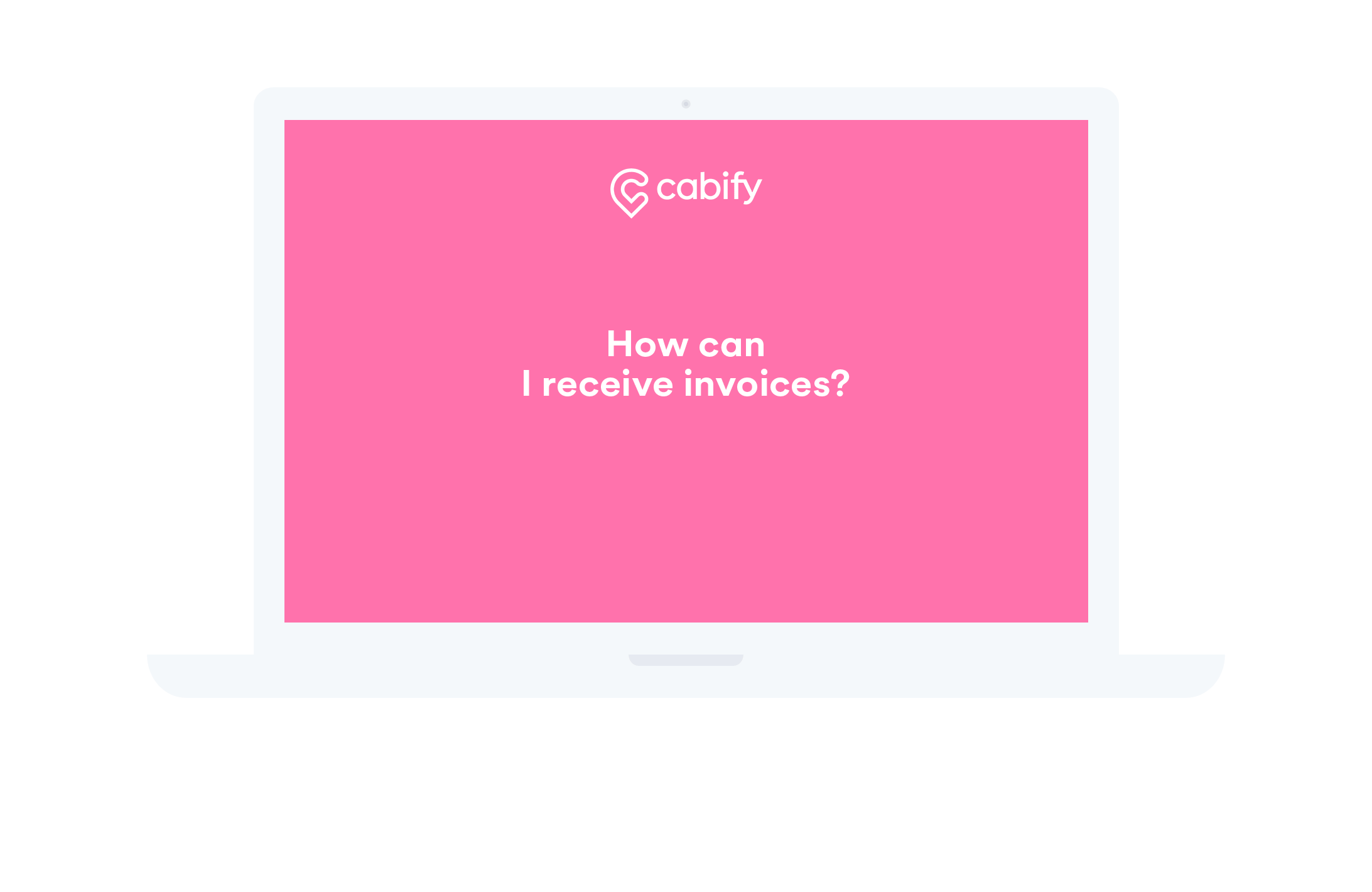 Businesses can contact their Cabify account manager to change the frequency of invoicing (choose from each 7 or 15 days). Invoicing varies slightly depending the country of operation, but in general, all users that give their financial details (or those of their business) will receive invoices.
Spain
In Spain, all users (autonomous companies) who register by introducing their tax data (NIF) will receive invoices via email on a monthly basis. Unfortunately, however, we're not able to provide you with invoices for journeys made before registration.
Mexico
In Mexico invoices are sent daily to users who have given their tax data.
Chile
Invoices are sent monthly to all clients that have an active corporate account.
Ecuador and Peru
Invoices are sent monthly to all users who enter their tax information.
Argentina
If you are registered as a corporate client you'll receive your invoices at the email address you indicated in the registration form. The registration form will be sent by your account executive.
Brazil, Colombia and Dominican Republic
We are currently improving our service, but for now these countries can not send invoices automatically. If you need us to send you the bill, please get in touch with your local Cabify office.