How do I make a reservation?
Making a reservation is almost the same process as ordering a car in real-time, you just need to choose 'Reserve' instead of 'Now' once you've entered your journey details.
Via the app:
Choose your pick up and drop off points
In the next screen, tap on "Reserve"
Choose the date and time you want your Cabify to pick you up
Choose your vehicle type.
Check that all the reservation details are correct.
If you like, leave a message for the driver.
Press "Reserve"
You'll receive an email confirming the reservation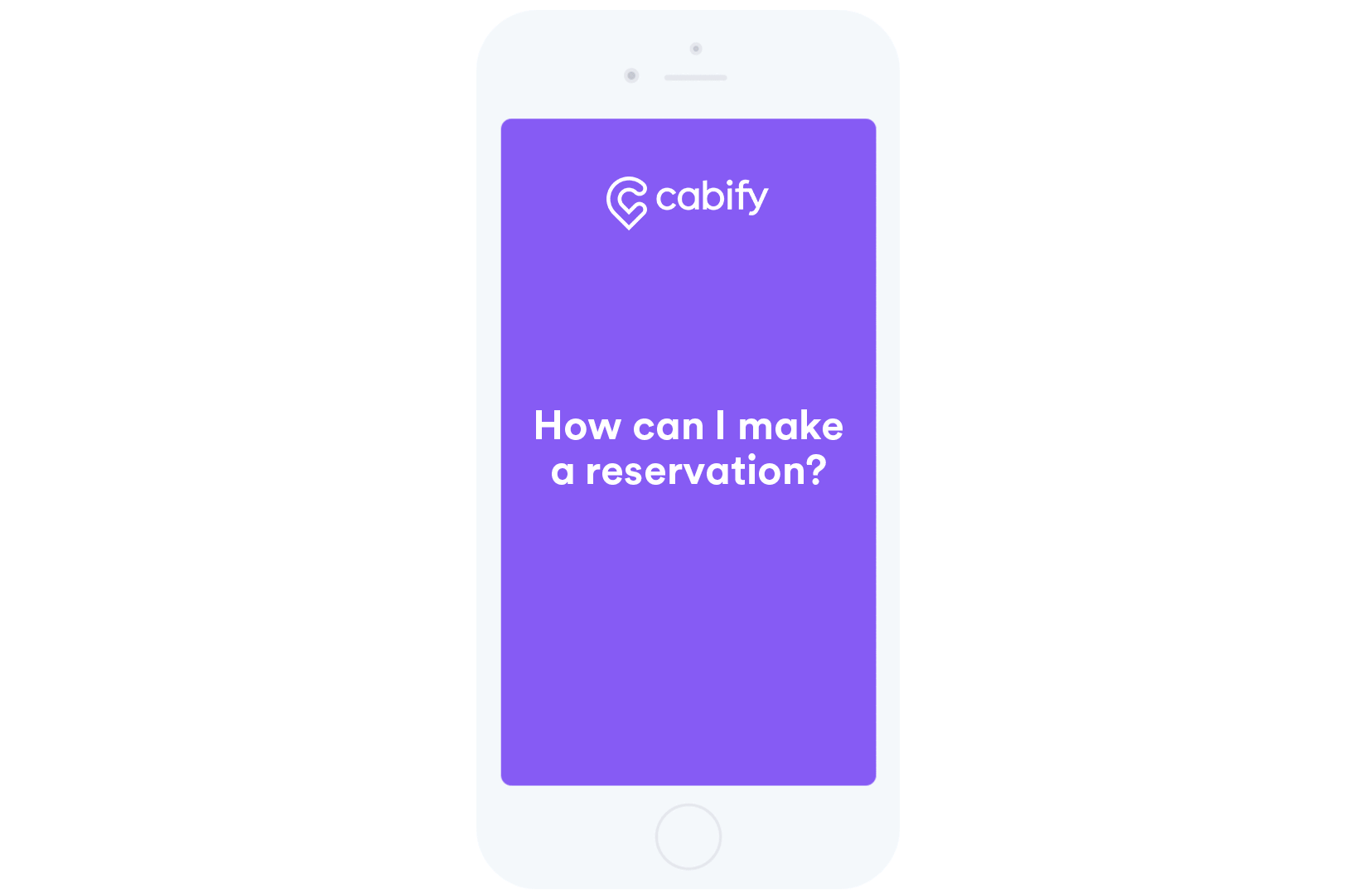 Additional Regional Information
Spain:
Reservations must be made  at least 6 hours in advance of the pick up time. Go to our website and visit our "Fares" section for more information.