Can I invite my friends to Cabify and earn discounts?
Yes, you can invite your friends and get discounts as long as you have made at least one journey with us. Just open the app and follow these steps:
Open the menu by tapping on your profile picture in the top left corner.
Tap on "Ride for free"
Select 'Invite Friends'
Choose how you want to share it (WhatsApp, email, etc) or just copy and paste your code.
When your friend uses Cabify for the first time, we'll give you a discount.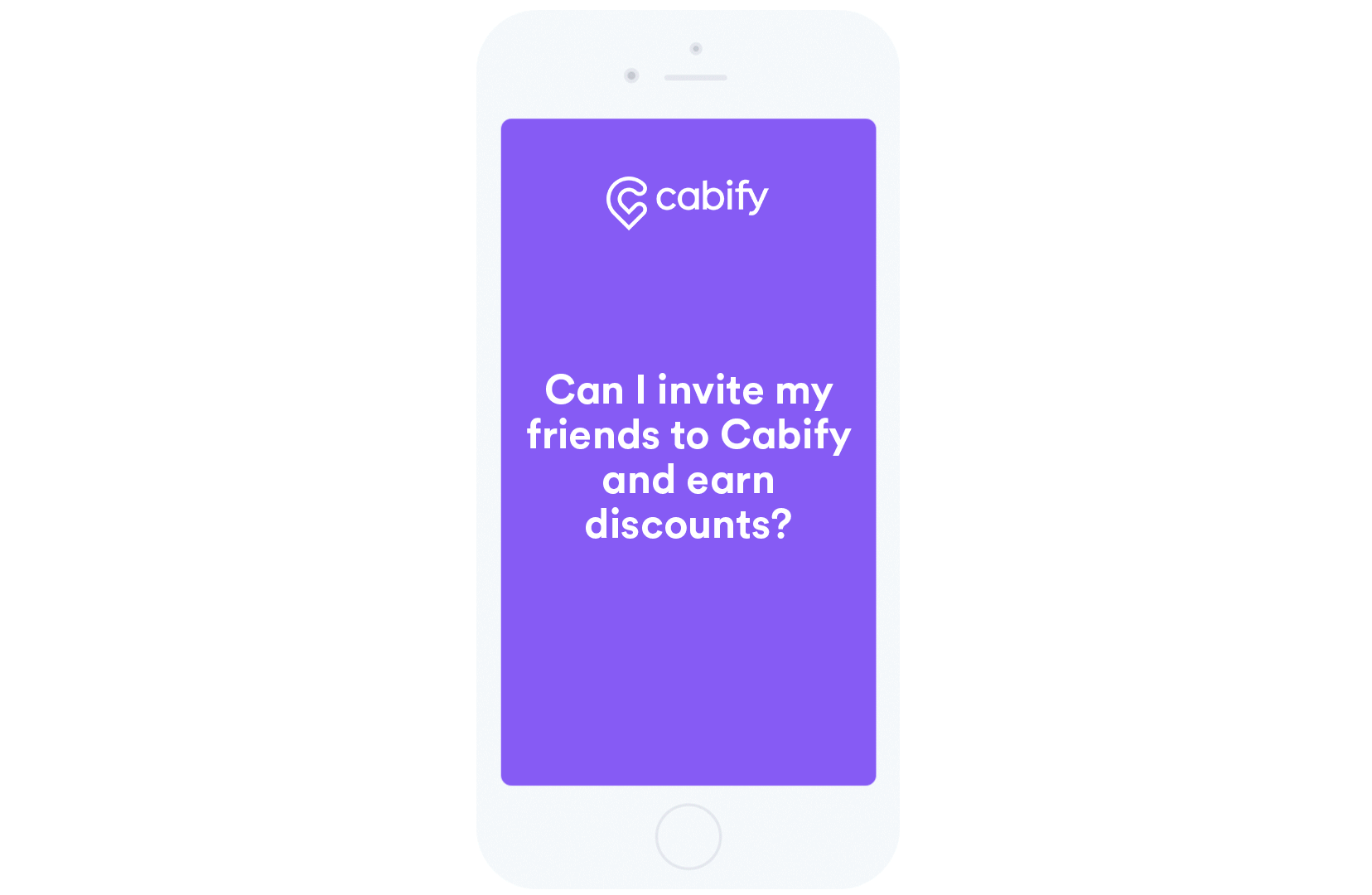 You can tap on the ''My invitations' option on the 'Ride for free' screen to see the status of each invitation: whether you've now got the discount or whether your invitation is yet to be used by your friend. If you've obtained the discount, you'll see a gift icon. Tap on it to see the discount's terms and conditions.
Businesss users cannot send or receive invitations.