Can I invite my friends to Cabify and earn credit?
Yes, invite your friends to use Cabify and you can both get free credit. In Portugal the personal invitation codes are no longer operational. You can keep inviting friends to use Cabify via the option 'Invite friends' in the 'Promotions' section of the app or your web account. 
Via the app:
Open the menu by tapping on your profile picture in the top left corner.
Tap on "Promotions"
Select 'Invite Friends'
Choose how you want to share it (WhatsApp, email, etc) or just copy and paste your code.
When your friend uses Cabify for the first time, we'll credit your account.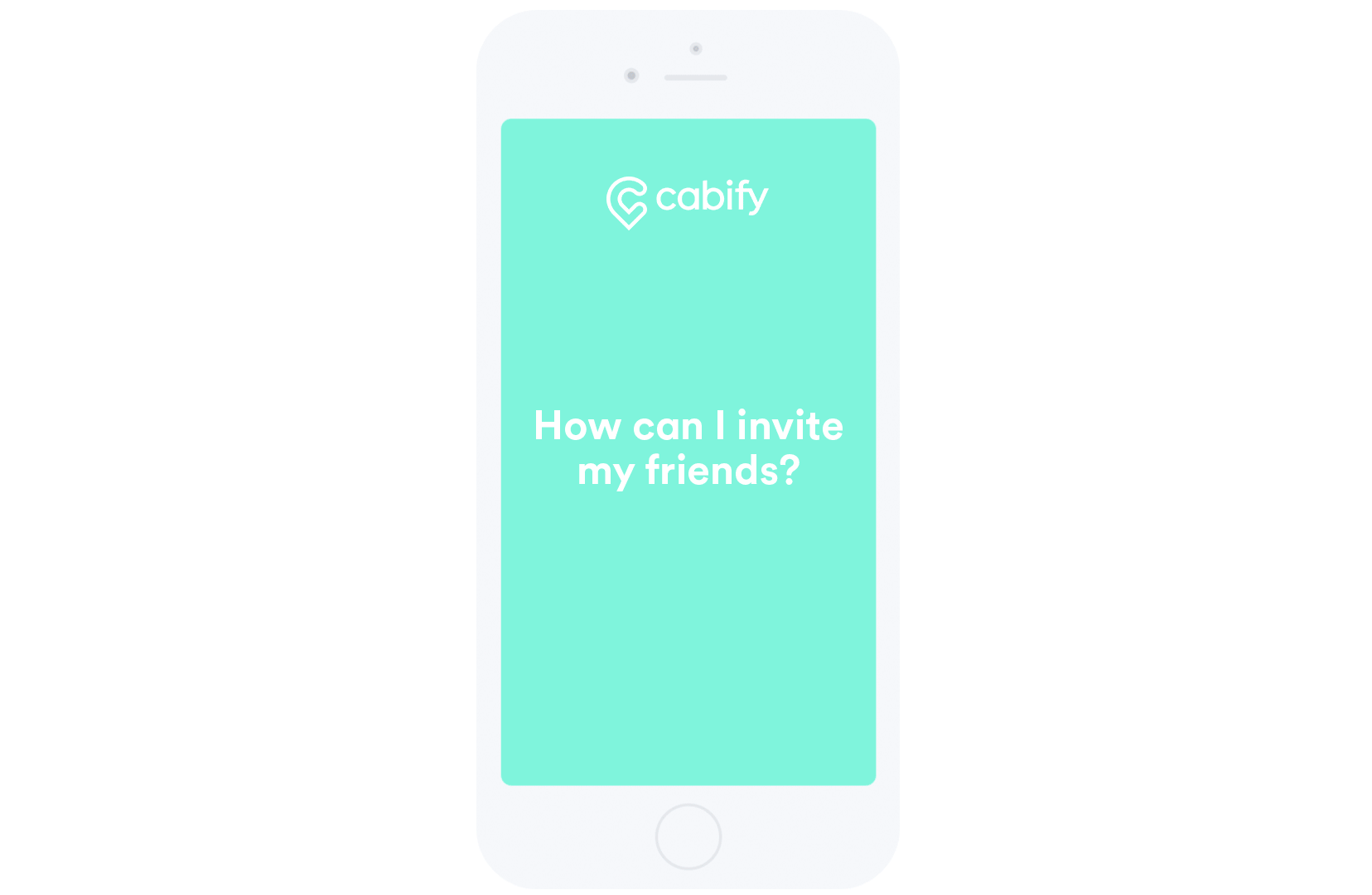 Business users can send invitations, but they won't receive credit for doing so. Users who receive those invitations will receive credit to be used in their first journey.