How can I see my reservations?
You can quickly and easily check the Cabify reservations you have active.
Via the app:
Open the menu by tapping on your profile picture in the top left corner.
Tap on "Journeys"

You'll see any upcoming reservations at the top of the list of journeys.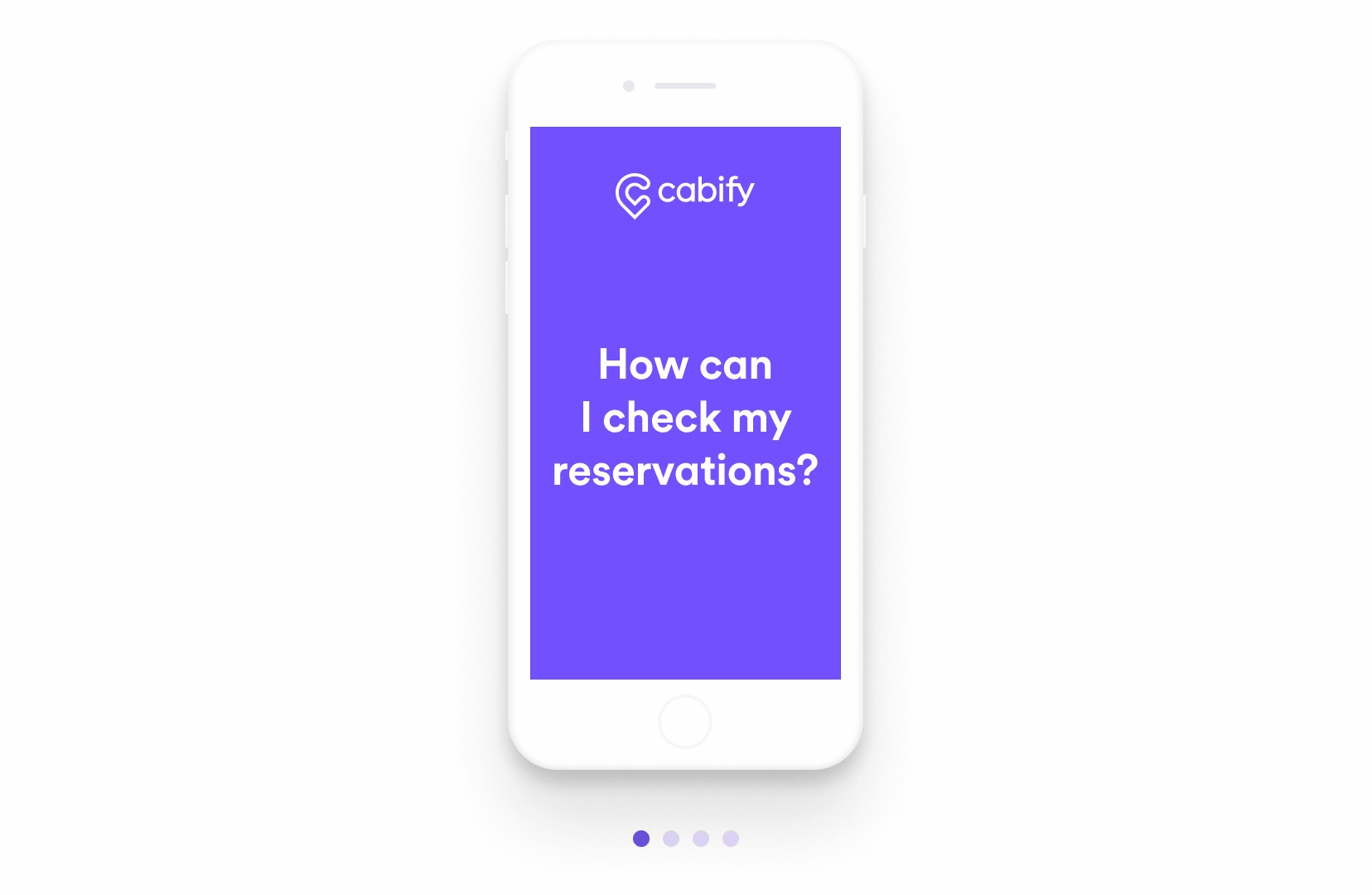 If you want to check your Cabify Business reservations, or if you want to check a reservation you've made for someone else you'll need to log in via the website:
Go to cabify.com and log in to your account.
Select 'Journeys' from the menu.
Click the 'Reservations' tab.
Here you can see all the reservations you have upcoming.
Click on a reservation to see the details.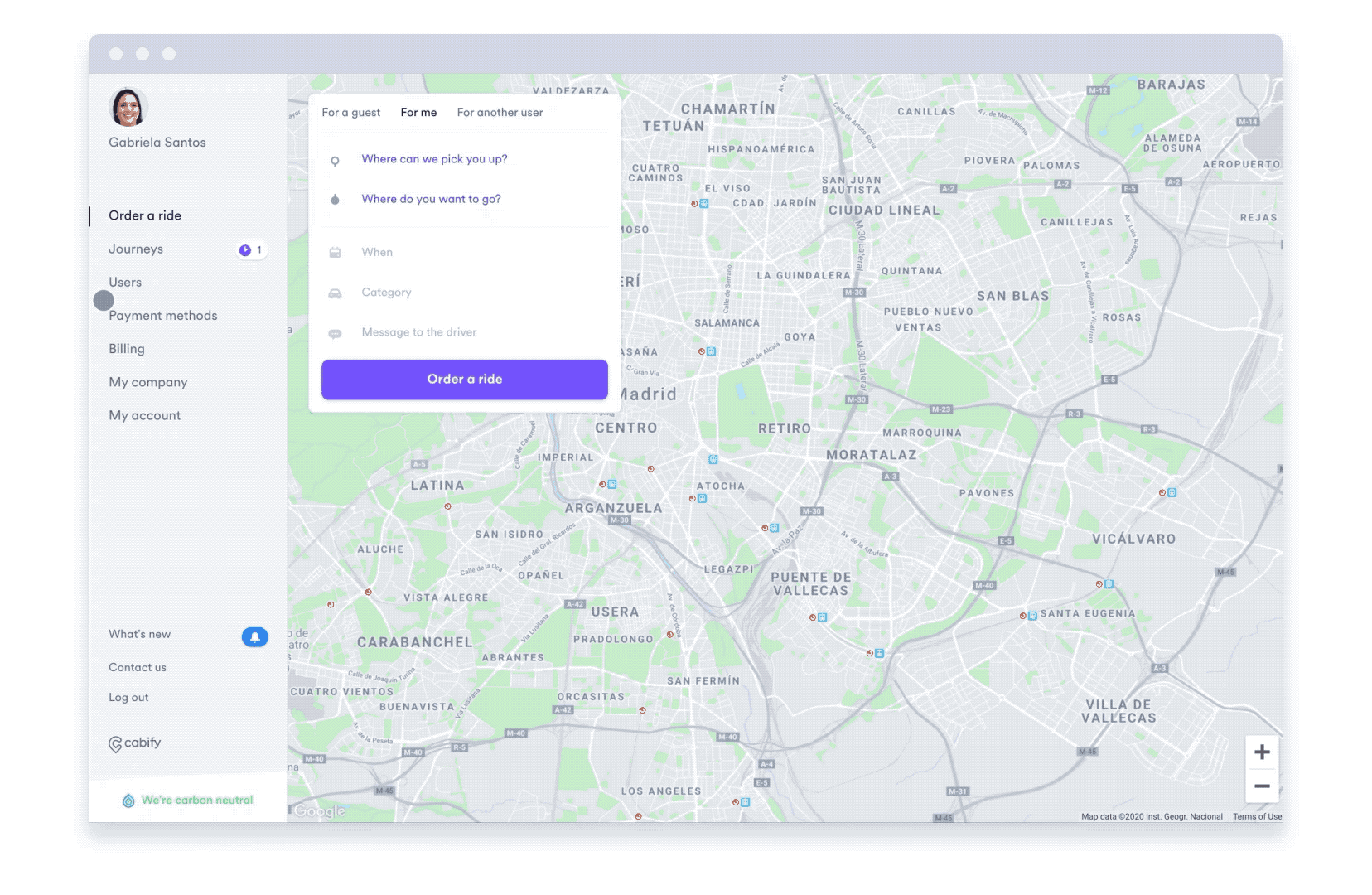 Please note, if you make a reservation for a guest, only you will be able to check its status via the web.