Can I have both a personal and business account?
Yes, of course.
We have designed the app so that you can easily switch to the account you need in that moment.
Once you have more than one account added, you can switch between them by pressing twice on your photo and selecting the account you want to use.
This will be especially useful if your company uses Cabify for Business, as you might want to switch between accounts depending if your journey is for work or is personal.
If you don't yet have more than one account, here's how to add one.
Via the app:
Press twice on your photo/person icon in the top left corner
Press '+'or 'Add''
You'll then be able to create the new account by following the instructions or, if you've already by created it, you can log in.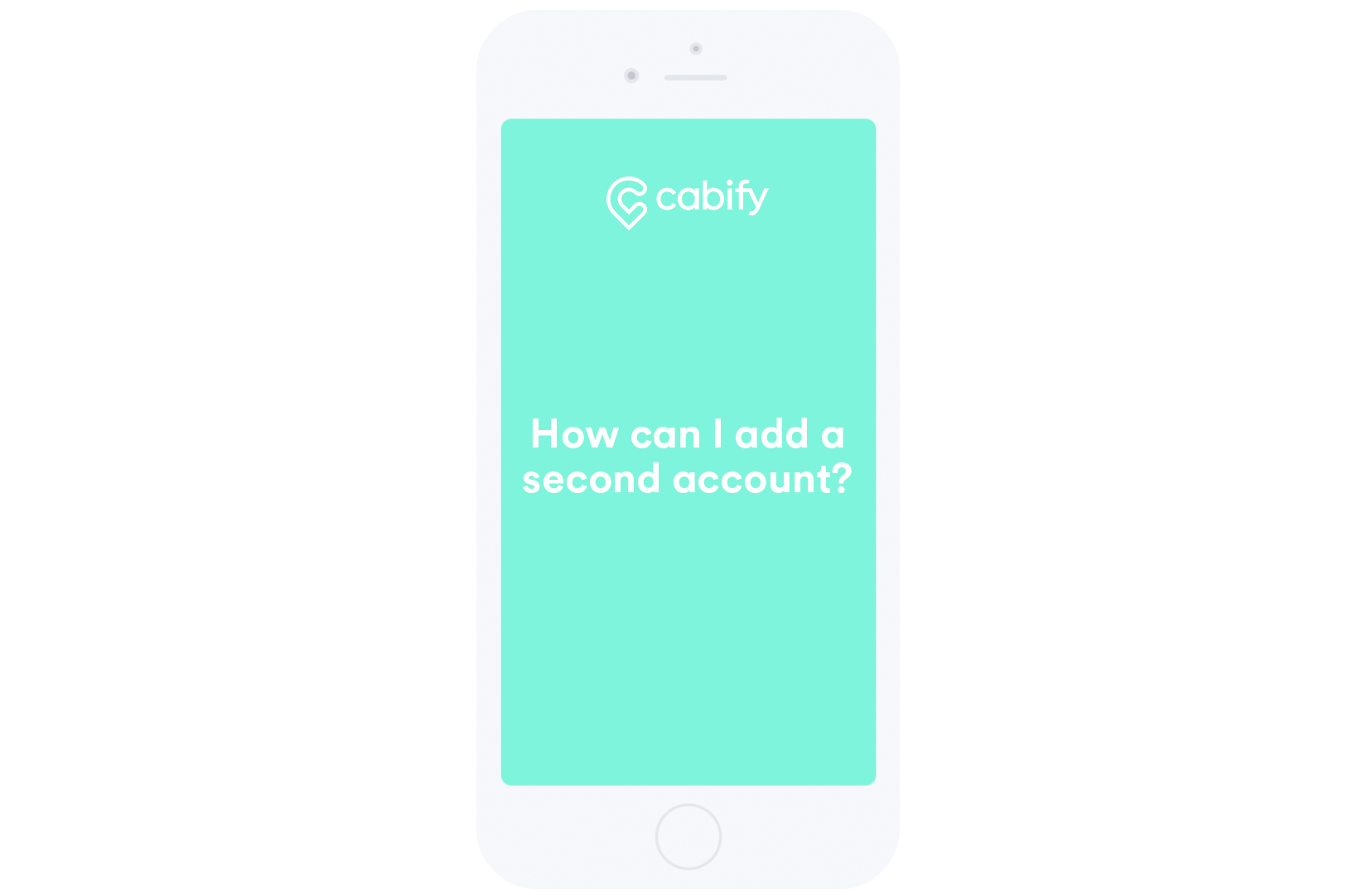 From now on, when you want to switch accounts, just double-click on your profile photo and choose the account you want to use for your next ride.